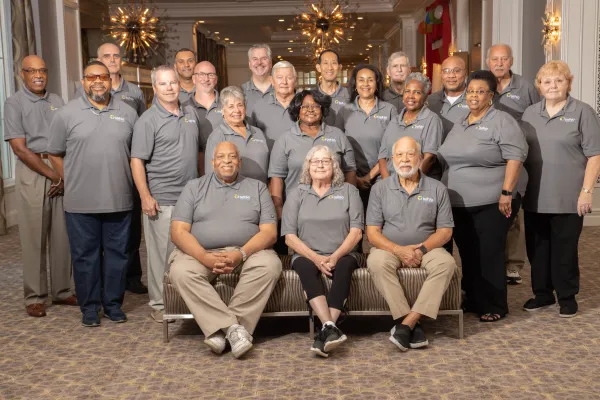 Credit unions are unique financial institutions, as they are governed by a volunteer board of directors—nominated from the membership and voted on by the membership. The Telhio Board of Directors is made up of elected Directors, all who serve on a volunteer (unpaid) basis for the good of the entire membership.
An election is held of all qualified candidates to fill the vacant seats available. Winners of the election are announced at the annual meeting of the membership. Voting instructions are mailed to eligible voting members in January of each year.
Each Board member serves for a term of three years.

Regular Board meetings are held each month. Various committees hold meetings on an as-needed basis.
Qualified Candidates
Must be 21 or older and a member in good standing, have the ability and desire to attend all regular and special meetings of the Board of Directors plus one educational and planning program a year.
Have a desire to learn about the credit union, its services, laws and regulations that govern it, and the responsibilities of the board members.
Have the ability to take and handle criticism for making necessary but perhaps unpopular decisions for the good of the credit union as a whole.
Have an open mind, the ability to use sound judgment, a willingness to accept responsibility, and the ability to make group decisions with fellow board members.
Must be bondable.
May not be an officer or employee of any organization that competes directly with the credit union.