Now Accepting Applications
Win up to $2000
towards your tuition!
Telhio Credit Union is excited to help local students pursue their DREAMS of earning a degree! We will offer one $2000 scholarship and two $500 scholarships to eligible students who are attending a two or four-year college or trade school in to 2021-2022 school year.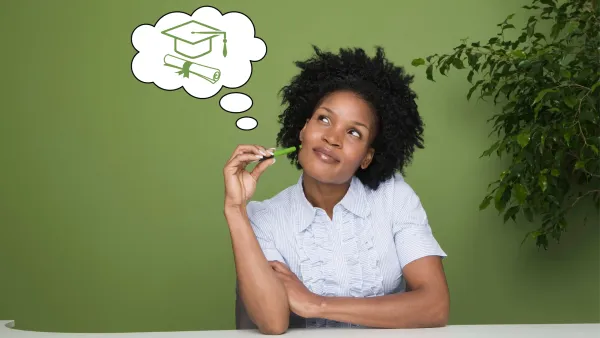 Eligibility Requirements:
Must be a Telhio Credit Union member, or dependent of a member in good standing.
Must be a student enrolled in a two- or four-year college/trade school during the 2021-2022 academic year.
Telhio Board of Directors, employees and immediate family members are not eligible.
Application Package: Must submit a completed package to info@telhio.org by 5 pm on August 15, 2021.
Financial Education Requirement: Must register a Telhio Money iQ profile and Financial Foundations playlist by 5 pm on August 15, 2021.
Application Package must include:
One-page essay (see application form for prompt)
Copy of applicant's college acceptance letter, most recent transcripts, and/or college enrollment document.
Financial Education Requirement:
In addition to completing the application package, applicants must complete the Telhio Money iQ Financial Foundations playlist. Money iQ is Telhio's online financial education program. The Financial Foundations playlist contains lessons on basic financial topics and takes around 30 minutes to complete.
Visit the Telhio Money iQ website
Scroll down to the Financial Foundations playlist and click Explore
Before completing the playlist, click Login. If you do not already have a Money iQ profile, you can Register.
Once logged in, complete each lesson in the Financial Foundations playlist. Your progress will be saved when logged in, so you are able to stop and resume later.


Completed application package must be submitted via email to info@telhio.org
Official Rules and Guidelines: One essay submission per person. Essays not within the guidelines will not be accepted and will render the applicant ineligible. Submitted application must be received by 5:00 pm on August 15, 2021. Telhio Board of Directors, employees and immediate family members are not eligible for the Telhio scholarship. Award: One (1) $2000 scholarship and two (2) $500 scholarships will be awarded. Winners will be notified via email address provided on or before August 31, 2021. Acceptance of scholarship will constitute permission for Telhio Credit Union to use the winners' names and likeness for purposes of advertising, promotion and publicity without additional compensation. Scholarship funds will be deposited electronically into the share savings account provided in this application. All applicable taxes are the responsibility of the winner. Winning essays may be published in the Telhio Credit Union newsletter, Telhio website and social media sites. All entries shall become property of Telhio Credit Union and cannot be returned. Telhio Credit Union will not be responsible for lost, damaged, illegible, incomplete, or misdirected entries. Telhio Credit Union is Federally Insured by NCUA.