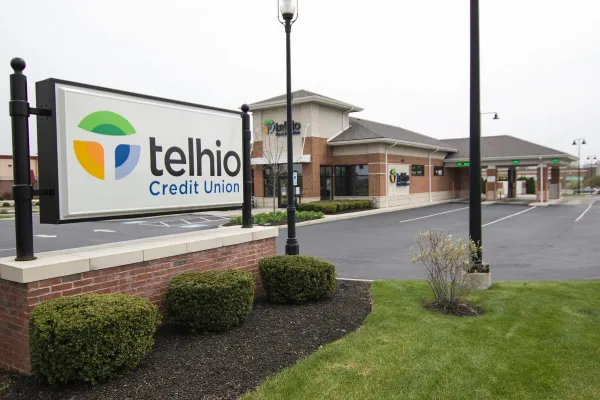 Columbus Metro is Now
Telhio Credit Union
Changes begin February 25, 2022.
Please review the System Change Guide for all the details you need to know regarding the conversion to Telhio.
Register for Online Banking
Access your account with Telhio online banking! Here's how:
Log in to your account at telhio.org with your existing Columbus Metro online banking username and password. The system will automatically prompt you to reset your password. (If you were already a member of Telhio before the system change, log-in normally with your Telhio username and password to see your accounts under one profile.)
You will confirm information about your account in order to receive a temporary, one-time password at the email address or cell phone number we have on file.
Once you log in using the temporary password, you will be prompted to change it.
Need additional help? Check out our step-by-step instructional video:
Next Steps
After you register for Telhio online banking, be sure to consider the following:
Enroll in e-statements. Even if you received electronic statements on MetroWeb online banking, you must re‐enroll using Telhio online banking to continue receiving your statements electronically.
Set up notifications. Any transaction or balance alert notifications set up on MetroWeb online banking will no longer be in effect. To continue receiving these alerts, please set them up within Telhio online banking.
Download the Telhio mobile banking app. Use the same username and password you created online banking to log in on your mobile device. You can download the app in the Apple App Store or Google Play Store.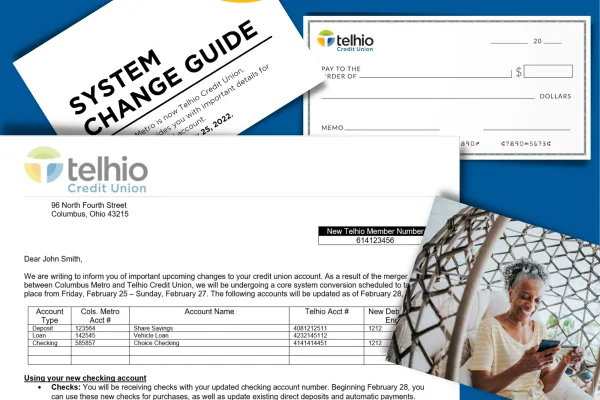 In The Mail...
You can expect to receive a series of documents in the mail from Telhio, including:
New Account Information (begin using your new account numbers starting Monday, February 28, 2022.)
Checks for your checking account (begin using your new checks starting Monday, February 28, 2022.)
Debit Card (begin using your new debit card Friday, February 25th, 2022 after 6PM.)
Account Disclosures
IRA Transfer Confirmation Letter (if you have an IRA with us)
Systems Change Guide
Making Loan Payments
You can make one-time or recurring payments to your loan by enrolling in Telhio's online banking service. This payment method is easy to use, and always free. If you are paying from an account at another financial institution, please allow 3 days before your due date to set up the external account.