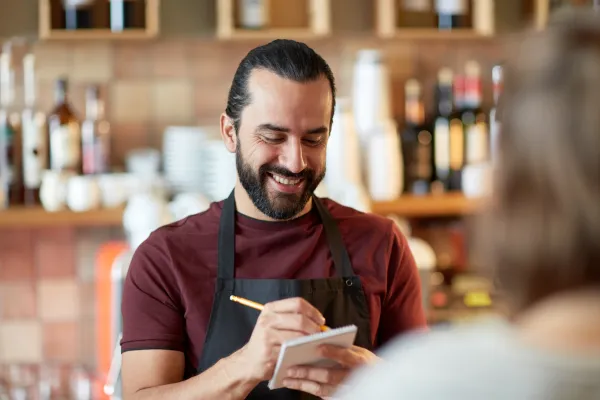 Secured Lines of Credit
Small business owners with no credit history often face difficulty getting the financing they need to get their businesses started and keep growing. However, secured lines of credit are ideal for new or existing businesses with a Telhio savings or CD looking for a low-cost financing solution to supplement cash flow, while preserving savings.

These revolving lines of credit range from $5,000 to $100,000 and collateral is a Telhio savings account or CD. There is no requirement for how long a company has been in business, so brand-new businesses can qualify for the line of credit.
Rebuild Your Credit
While Still Earning Interest
By using the line of credit and staying within the terms of the agreement, business owners will not only establish or rebuild their credit history, but they will continue to earn interest on the collateral. With most secured lines of credit, collateral does not earn interest, but since Telhio puts the collateral into a savings account or CD, it serves as an investment as well as collateral.
Let our Business Services team help you get your business started or growing today! Contact us and we'll be happy to talk with your about your options.
More Options
Explore our wide range of home equity and home improvement options, or check out our blog for helpful tips on retirement, financial hacks, and more.