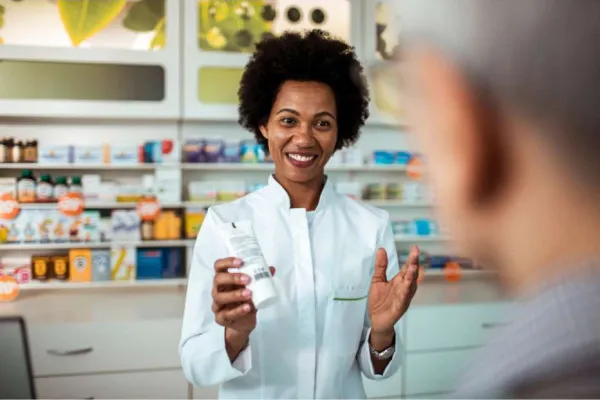 Help Offset Your Medical Expenses
We understand that health care costs can accumulate quickly, even after your insurance covers some of the expenses. That's why Telhio offers Health Savings Accounts (HSAs) to help offset out-of-pocket expenses. This account is exclusively for paying or reimbursing qualified medical expenses for you, your spouse, and your dependents.
Benefits of an HSA
No age or income limits

No employment guidelines

Deposits that are contributed pre-tax reduce income liability

After age 65, funds can be used for medical expenses or anything else, subject to tax.

Interest earned on the account is tax-deferred
Deposit
$0.00 to $2,499.99
Deposit
$2,500.00 to $7,499.99
Rates effective Midnight on Monday, August 22, 2022

* APY = Annual Percentage Yield. Fees such as a penalty for early withdrawal on Share CDs may reduce earnings. Minimum of $250.00 required to earn interest on Share Savings. Rates are subject to change at any time.
About HSA
Yearly Allowance
If you decide to open a Health Savings Account, you'll need to name a qualified trustee or custodian. Each year, you'll have to determine your allowable annual HSA contribution and whether you have qualified medical expenses eligible for reimbursement.

You Qualify If:
You are covered under a high-deductible health plan (HDHP)
You are not covered by any other health plan that is not an HDHP, with exceptions for plans providing preventive care and limited types of permitted insurance and coverage
You are not enrolled in Medicare
You are not claimed as a dependent on another individual's tax return
Using your HSA
Making a contribution to your HSA is simple
Deposit cash or a personal check
Set-up recurring transfers from your Telhio checking or savings account to your health savings account
Rollover funds to another HSA
Set-up a payroll deduction with your employer and deposit pre-tax dollars into the account
Note: Funds can be contributed toward the previous tax year up to the maximum contribution limit, and tax cut-off deadline (April 15th).
Access your HSA
Pay with your Telhio HSA debit card
Withdraw funds at a Telhio branch or ATM
Order paper checks for your Telhio HSA account
Pay out-of-pocket and reimburse yourself for qualified medical expenses from you HSA account
Save your receipts
It is important to retain receipts of all qualified medical expenses. Additionally, it is always best to call your insurance company. Read IRS publications 502 and 969 below or consult a tax professional for advice prior to opening a health savings account.
Avoid penalties
You may use your HSA funds for all kinds of qualified medical expenses. However, funds used to make non-qualified purchases (before age 65) are taxable and subject to a 20% IRS penalty unless an exception such as death or disability applies.
Questions?
An HSA is a great tool for paying health related expenses. If you are interested in opening a Telhio HSA, or have more questions, contact us for support.

**For detailed questions regarding tax publications, consult a tax specialist.