Bank Anywhere
Telhio Mobile App
Our Telhio Credit Union mobile banking application, available for Apple® and Android, makes banking with Telhio even more convenient! In addition to accessing your account balance, our secure mobile app allows you to complete so many everyday banking activities, including:
Viewing transactions
Transferring funds
Finding branch locations
Reviewing your spending patterns
Paying bills
Depositing checks remotely using your smartphone's camera*
*Certain restrictions apply. Please see mobile deposit FAQs for more details.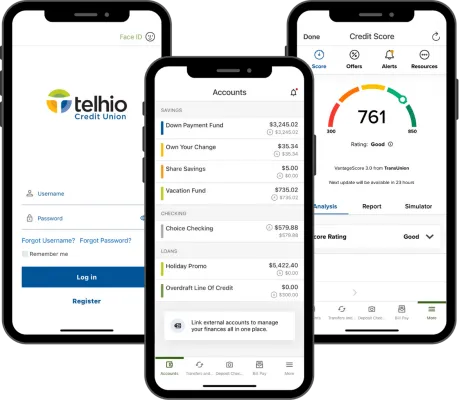 Telhio online banking is supported by the latest two versions of Safari, Firefox, Microsoft Edge, and Google Chrome. Mobile banking is supported on Android devices v6.0 or later and Apple devices with the latest two major iOS updates.