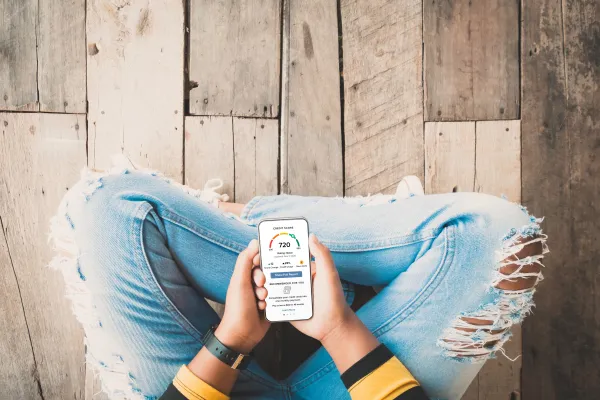 Your credit report can affect your ability to get approved for a loan, rent an apartment, or even get a job. With such a big impact on your financial life, it's important to monitor your credit report regularly. That's why we are excited to offer Telhio members with Credit Score, a tool that allows you to conveniently monitor your credit report within Telhio online or mobile banking! Credit Score allows you to:
Receive daily credit monitoring with alerts for major changes
Identify and report credit bureau errors
Understand the factors that impact your score and learn how you can improve it
Get personalized money-saving offers
Whether you're looking to improve your credit or maintain an already great score, using Credit Score is simple. Just log in to your Telhio online or mobile banking, and select the Credit Score widget to get started!
The credit score provided is intended to help you understand the factors that affect your credit score, and ways you may be able to save money with Telhio Credit Union loan products. It is not used for loan approval purposes, or for determining loan rates. Loan rates and approvals are based on information provided to the credit union when you apply for a loan. The credit score found in the credit report may be different than the credit score you see here. The offers presented are not offers to lend. Terms and conditions and offers are subject to change at any time.