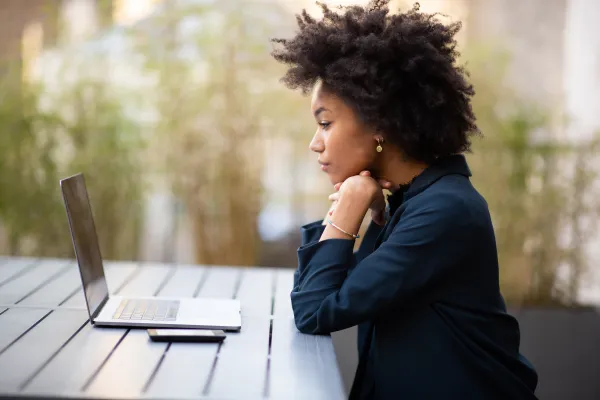 Security Commitment
Telhio Credit Union is committed to providing you with a secure online experience that protects your confidential information. Our employees are trained on our security policies and procedures and work diligently to protect the integrity of your information.

We use best-practice industry security procedures, including firewalls and encryption, to safeguard the security of your personal financial information. These controls allow us to properly authenticate your identity when you access our online services and help to protect your information as it travels over the Internet between your computer and Telhio Credit Union.
With everything we're doing to protect your information, keep in mind that it is also important for you to take precautions to safeguard personal information as well.

Secure Login

For security, we utilize multi-factor authentication for users to access our online banking systems. When you set up your account, you will be asked to provide personal security questions and answers to help authenticate your user ID and password. In addition, our security system will recognize your user patterns (when and how you access the online banking site) and use this information to verify your identity. You should never give out your user name and password to anyone, and we will never ask for this information from you via e-mail, phone, or at a branch.


Automated Time-Out

To provide additional protection, a time-out feature is used on selected portions of our website. This feature will automatically log you off of your current online session after a period of inactivity. Re-establishing and authenticating your credentials for your online session helps to reduce unauthorized access to your accounts.


Use of Firewalls

To protect data stored on our systems and to prevent unauthorized access, we employ firewalls where appropriate. Firewalls are software and hardware products that are intended to define, control, and limit access to a website, network, or computer system. We also use Intrusion Detection Systems to detect and identify potential intruders.


Third-Party Verification

Telhio Credit Union works with independent third-party security firms to perform security reviews of our online services and systems. Systems are monitored and updated as needed to protect against known security risks

In addition to these measures, this website is also registered with Verisign, an industry leader in website identification and encryption. Via your browser, Verisign allows you to confirm this website provider's identity before transmitting any personal information.


Encryption

Most web browsers have the ability to communicate securely with a website by encrypting the information as it passes across the Internet. This method of communication is called Secure Socket Layer (SSL). Telhio Credit Union requires the use of a browser that supports 128-bit SSL encryption to log in to the online banking website. If you see a website address that begins with "https" (as opposed to "http") and the "closed padlock", you are using an SSL connection to transfer your confidential information.


Secure Messaging and Email

Our Online Banking service has a secure messaging feature. In order to access secure messaging, you must log in with your user name and password. Messages sent within our online banking system are secure. You may also contact us by phone, postal mail, or in person.

Note:Regular Internet email is not secure, so please do not send confidential information such as Social Security or account numbers to us via regular email.


Security is Everyone's Responsibility

We take the safeguarding of your information seriously. In fact, we believe keeping your information safe and secure is every employee's responsibility. However, even the best security measures can only prevent fraud if you are also vigilant about employing the necessary safeguards to protect your information. For more information, see our website's Credit Report and Identity Theft sections.