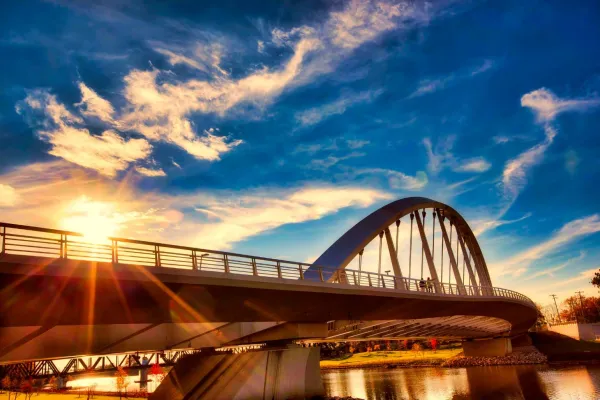 Working Together
Telhio is proud to partner with organizations doing important work throughout our communities in Central and Southwest Ohio. Whether it's by giving our time, talent, or treasure, Telhio is dedicated to supporting the local and national organizations that help children and families in the communities we serve.
Ronald McDonald House Charities of Central Ohio

Mission
Keeping Families Close. Ronald McDonald House Charities of Central Ohio creates, finds, and supports programs that directly improve the health and well-being of children in Central Ohio.
Our Partnership
Telhio is excited to be an ongoing partner with Ronald McDonald House Charities of Central Ohio (RMHC). Telhio President & CEO, Leslie Bumgarner is a member of the RMHC board of directors. Our support ranges from sponsoring public service announcements and collecting pop tabs and wish list items in our branches, to being a corporate sponsor of Columbus' first-ever Groupon G-Team fundraising program; this program benefits RMHC by holding employee contests to collect items for use by the families who stay at the local facility. Members can participate in our efforts to help this wonderful organization by dropping of pop tabs or wish list items at any Telhio branch location.
Hamilton Young People Empowered (HYPE)
Mission
HYPE's mission is to ensure that all students earn their high school diploma and develop a strong, positive sense of self with a clear vision for their future. HYPE lives its mission by opening the door for students to overcome societal stereotypes or harmful prewritten stories. They learn that through education, curiosity, self-worth, and hard work - everything is possible.

Our Partnership
Telhio is proud to support HYPE's mission in the Hamilton, Ohio community. Each year, we present a financial education workshop to students in the HYPE mentoring program. Learn more about HYPE's mission and partnership opportunities in the 2020 HYPE Report.