Online & Mobile Banking Update
Log In Now
The updated Telhio Online Banking platform is now live!
Use your existing username and password to log in below.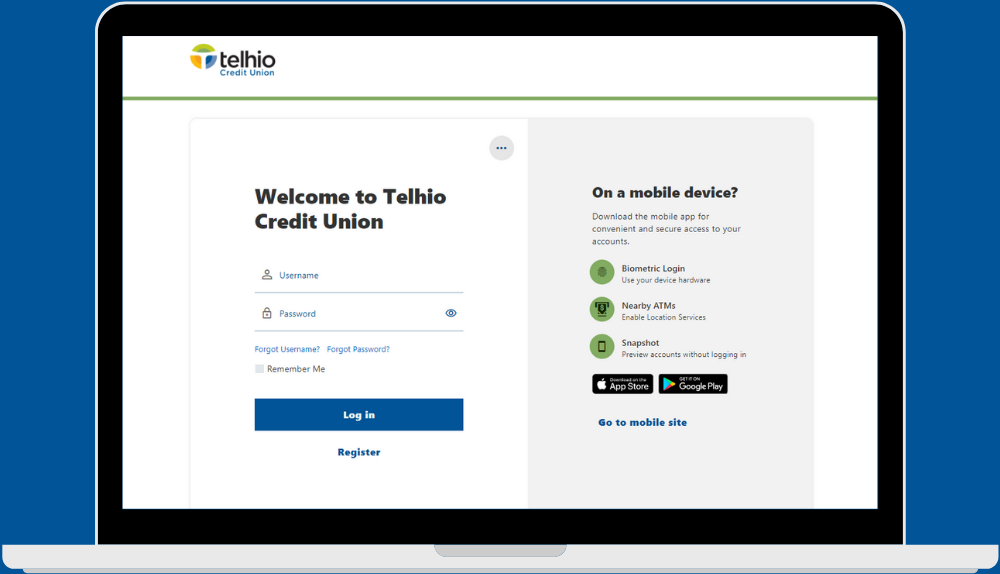 Getting Started
Every member who has logged in to their existing Telhio online banking account since 1/1/2020 will automatically be converted over to the updated system. That means you will use the same username, but you will be required to reset your password the first time you log in after May 18.
Here's how:
Log in to your account using your existing username and password. The system will automatically prompt you to reset your password.
You will confirm information about your account to receive a temporary, one-time password. Once you log in using the temporary password, you will be prompted to change the password.
That's it! Once you have reset your password, you will be able to access Telhio's updated online and mobile banking on any device.
NOTICE
In order to receive your temporary one-time password, we must have an up-to-date email and/or cell phone number. To review and update the contact information we have on file, visit the Profile tab of your current online or mobile banking.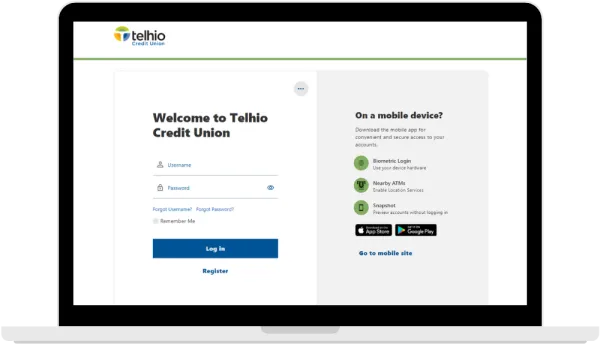 Telhio Mobile Update
You can complete the password reset process on desktop at telhio.org, or on your mobile device using the latest version of the Telhio app.

Apple Devices: Your existing Telhio mobile app should automatically update with the newest version on May 18. If you are unable to log in, update the latest version in the App Store.

Android Devices: You may be required to delete your current Telhio app and download the updated version from the Google Play Store.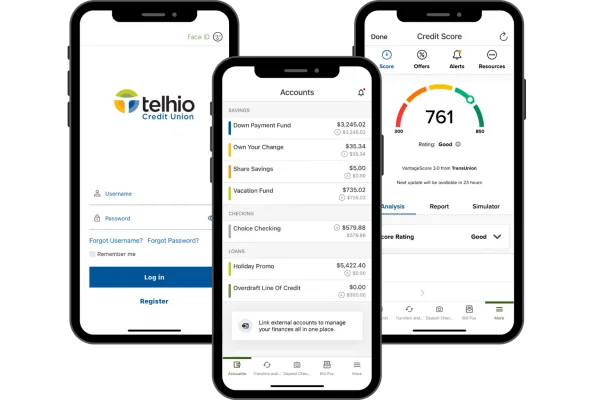 Benefits of the Update
New Features
Access financial wellness tools and free credit score monitoring
Personalize your online banking experience by changing the look, hiding or reordering accounts, linking your external accounts and more!
Enhanced Features
Transfers
Set up external accounts to easily initiate transfers to and from other financial institutions (eligibility requirements apply)
View current automatic transfers and loan payments, plus set up new ones
Message center
Send us documents in the secure message center to make returning account maintenance forms easy
Familiar Features
Enjoy the same functions you love about your current online and mobile banking!
Convenient account access
Free Bill Pay service
Mobile check deposit
Electronic statements and documents (users who are currently enrolled in e‑statements will remain enrolled after the update)
Coming Soon
Our updated online and mobile banking platform will continue to get even better! Be on the lookout for even more great benefits coming later in 2021.
Debit card maintenance tools
Initiate wire transfers within online banking (eligibility requirements apply)
Enhanced features for Telhio business members
Bill Pay Service Blackout Period
Members who currently use Telhio Bill Pay services should experience an easy transition as we undergo the Telhio Online and Mobile Banking update. All payees created prior to the system update will automatically transfer over to the new system. In order to complete this transition for all of our Bill Pay users, we will experience a Bill Pay blackout period between May 13 and May 19. During the blackout period, the Bill Pay service will be down and users will not be able to input new bills. We encourage users to log in prior to May 13 and use the scheduling feature for any bills that need to be paid during the blackout period. On May 19, Bill Pay will be accessible again through the updated Online and Mobile Banking system.
Troubleshooting
The updated Telhio online banking is supported by the latest two versions of Safari, Firefox, Microsoft Edge, and Google Chrome. Mobile banking is supported on Android devices v6.0 or later and Apple devices with the latest two major iOS updates.
If you have trouble accessing the new Telhio online or mobile banking, please contact us for assistance.