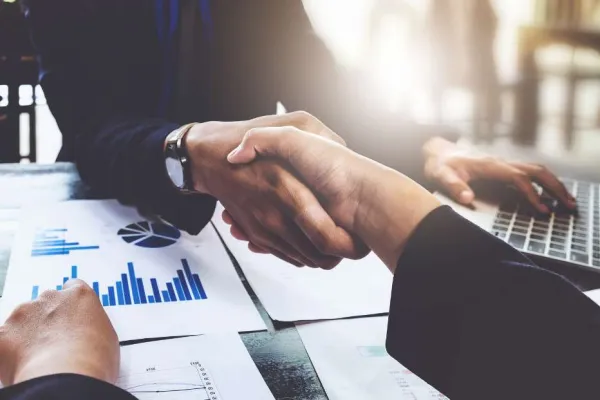 Telhio Wealth Management Services
Telhio Wealth Management Services is a relationship-based service seeking to provide quality advice, effective implementation, and superior service to our individual and corporate clients.
Already use Telhio Wealth Management Services? Log in to your account.
Invest
your way
Meet with an Advisor
Our advisors help clients attain financial confidence and independence by building long-term relationships founded on mutual trust and respect. You can meet with an advisor at any Telhio branch location.
Guided Wealth Portfolios (GWP)
Our Guided Wealth Portfolios combine the benefits of a personal financial advisor with sophisticated, easy-to-use technology. You get a professionally managed investment portfolio at your fingertips.
Online Investing with
Guided Wealth Portfolios
What sets our Guided Wealth Portfolios apart from other digital investment solutions?
While other digital investment solutions offer online investment management, many do not include a direct personal relationship with a financial advisor. With Guided Wealth Portfolios from Telhio Wealth Management Services, you have access to a financial advisor dedicated to you and your goals! Our Guided Wealth Portfolios platform gives you our experience and expertise with the added convenience of a 24/7 digital investing solution. Begin investing with as little as $5,000.**
Getting started is easy:
Click the "Get Started" button below to visit the Guided Wealth Portfolios website. It only takes an email address to begin.
Answer a few questions about your investment goals and preferences.
Receive your customized proposal and complete the process to start investing!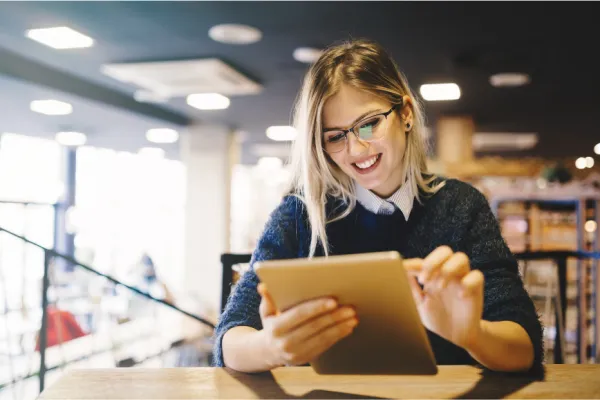 Teresa Russell
LUTCF, LPL Financial
[email protected]
Teresa attended The Ohio State University and has been in the financial services industry for more than 10 years. An alumni member of Delta Delta Delta Sorority, Teresa resides in Powell with her husband and two children. She is involved with several charitable organizations, including the American Red Cross and the Leukemia and Lymphoma Society. Teresa is a member of the National Association of Women Business Owners (NAWBO), as well as a member of the Business Advisory Council for Olentangy Local Schools.
Teresa has also been selected as a Board Member for the Women's Small Business Accelerator. Teresa brings an all-inclusive perspective to working with her clients, helping both individuals and businesses to build their financial future. Teresa can help Telhio Credit Union members develop options for their current and future financial needs. From developing, executing, and managing strategies to implementing plans, Teresa is here to help you pursue your financial goals.
Brian Sweeney
CFP®, LPL Financial
[email protected]
Brian has spent the last 7 years involved in the investment services and financial planning world. His initial experience came from Merrill Lynch, where he worked as an investment advisor on a team that managed over $250 million worth of assets. He later moved to Raymond James, where he spent time developing his investment management, retirement planning, and tax strategies skill set until settling in with LPL Financial. Brian's primary focus and experience is in investment management, as well as advanced financial planning and tax strategies when working with clients.

Brian earned his degree in Finance from Ohio University while playing football, and he also earned his MBA from California University. Brian also holds his certificate in financial planning from Bryant University as well as his CERTIFIED FINANCIAL PLANNER® designation, adding a more in-depth and trusted approach for clients. He is also finishing his CPA designation for in-depth tax planning strategies.
Brian and his team encompass all aspects of financial planning when working with clients. He prides himself on his team's ability to add value, establish comprehensive financial planning services and long term growth strategies, and implement and manage with a goal to simplify and maximize financial well-being.
Brian is originally from Pittsburgh, PA but currently resides in Grandview Heights, OH with his fiance, Ariana.
*Guided Wealth Portfolios (GWP) is a centrally managed, algorithm-based investment program sponsored by LPL Financial LLC (LPL). GWP uses proprietary, automated computer algorithms of FutureAdvisor to generate investment recommendations based upon model portfolios constructed by LPL. FutureAdvisor and LPL are non-affiliated entities. If you are receiving advisory services in GWP from a separately registered investment advisor firm other than LPL or FutureAdvisor, LPL and FutureAdvisor are not affiliates of such advisor. Both LPL and FutureAdvisor are investment advisors registered with the U.S. Securities and Exchange Commission, and LPL is also a member of FINRA/SIPC. There is no assurance that Guided Wealth Portfolios are suitable for all investors or will yield positive outcomes. The purchase of certain securities will be required to effect some of the strategies. Investing involves risks including possible loss of principal. There is no guarantee that a diversified portfolio will enhance overall returns or outperform a nondiversified portfolio. Diversification and asset allocation do not protect against market risk. References to tax strategies that the GWP service investment management considers in managing accounts should not be confused with tax advice. LPL Financial does not provide tax advice. Clients should consult with their personal tax advisors regarding the tax consequences of investing. Rebalancing a portfolio may cause investors to incur tax liabilities and does not assure a profit or protect against a loss. A registered investment advisor. Member FINRA/SIPC.
**An annual small account fee is applied to accounts with less than $10,000 invested. Additional fees will apply.
Securities and advisory services are offered through LPL Financial (LPL), a registered investment advisor and broker-dealer (member FINRA/SIPC). Insurance products are offered through LPL or its licensed affiliates. Telhio Credit Union and Telhio Wealth Management Services are not registered as a broker-dealer or investment advisor. Registered representatives of LPL offer products and services using Telhio Wealth Management Services, and may also be employees of Telhio Credit Union. These products and services are being offered through LPL or its affiliates, which are separate entities from, and not affiliates of, Telhio Credit Union or Telhio Wealth Management Services. Securities and insurance offered through LPL or its affiliates are:
| Not Insured by NCUA or Any Other Government Agency | Not Credit Union Guaranteed | Not Credit Union Deposits or Obligations | May Lose Value |
| --- | --- | --- | --- |