Technical Education Assistance Loan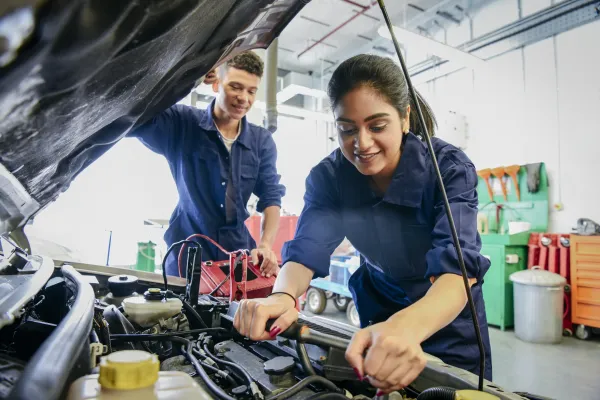 Kickstart your Career
Technical skills are in high demand, but paying for certificate programs can be a challenge. The Technical Education Assistance Loan from Telhio is unique option to help you cover the cost of your program without the assistance of traditional aid.
Easy application
Low fixes interest rate
No payment due for 180 days
Telhio's Technical Education Assistance Loan provides funding to those interested in career development programs that do not qualify for traditional financial aid and student loans. These programs include:
Vocational School
Trade School
Trucking/CDL Driving School
To apply for a Technical Education Assistance Loan, you will need the following information:
Paperwork from your school with cost of tuition and breakdown of fees
Copy of Trade School Acceptance Letter
For some applicants, verification of housing costs may be requested
If your technical education will disrupt your current monthly wages, we may be able to help. You may be able to borrow beyond your tuition costs to help you cover monthly expenses like rent while you're completing your program. Ask your Telhio lending consultant if this is an option for you.