COLUMBUS, Ohio (September 16, 2021) - Today, Telhio Credit Union announced the recipients of its two $500 scholarships and one $2,000 scholarship for the 2021-2022 school year.

Elliott Konink, attending the University of Cincinnati for electrical engineering, and Emmalia Witter, attending Purdue Polytechnic Institute for 3D animation, both received the $500 scholarships. Selah Ndouta, attending Capital University for political science, was awarded the grand prize $2,000 scholarship.
"As a credit union, we strive to provide an opportunity for our members and their children to further their education," said Karen Daniels, Chief Retail Officer of Telhio Credit Union. "This scholarship program is one way that Telhio can directly help make college more affordable for tomorrow's leaders."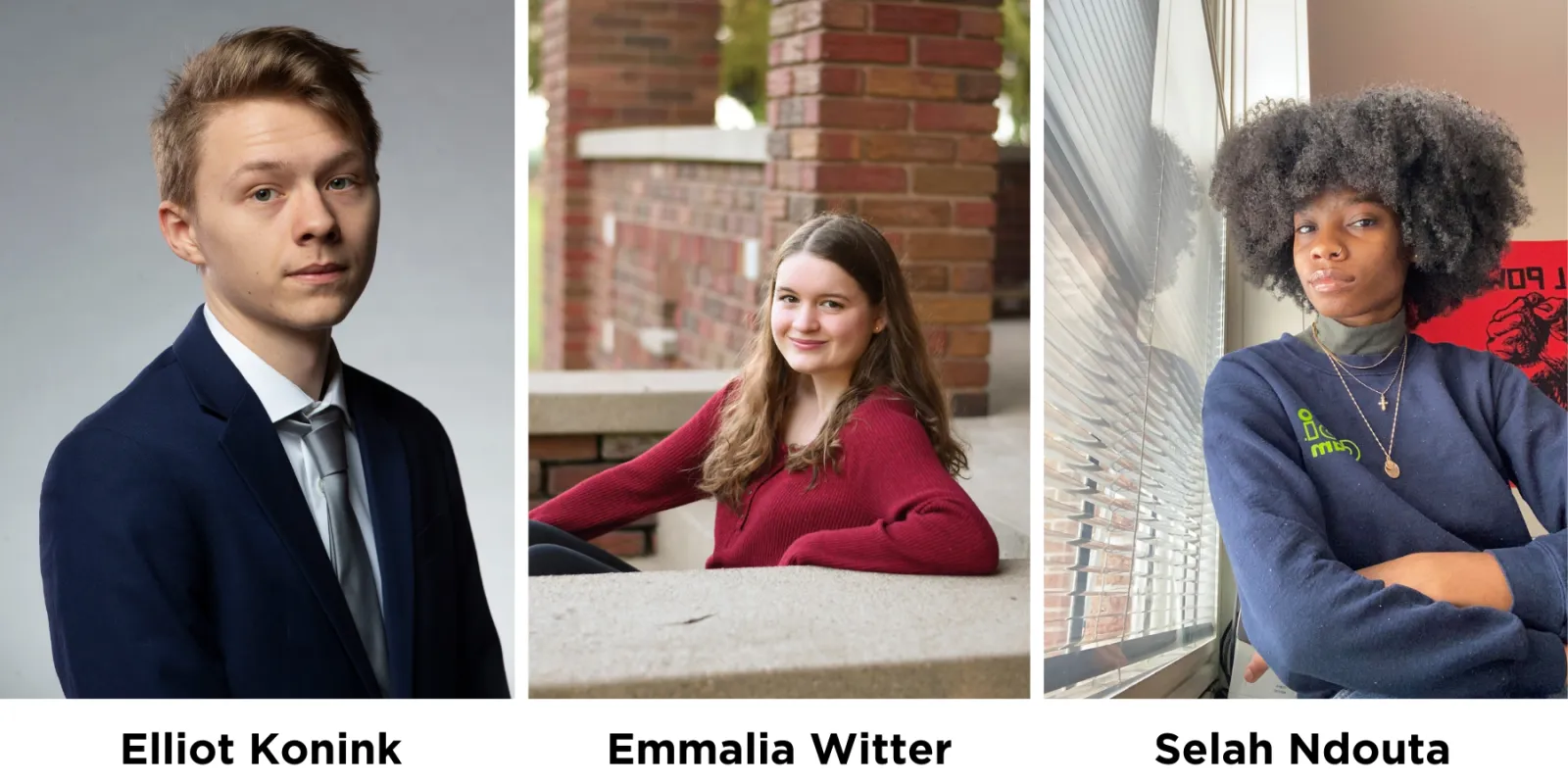 About Telhio Credit Union
Telhio Credit Union is open to anyone who lives, works, worships or goes to school in Franklin, Fairfield, Delaware, Licking, Madison, Pickaway, Union, Hamilton, Warren, Butler and Preble counties. Founded in 1934, originally as the credit union for the Columbus Telephone Co., Telhio is a not-for-profit financial cooperative where its 75,000 members are also its owners. Driven by its philosophy that members come first, Telhio is committed to the highest standards of responsibility and conduct. Telhio offers a variety of innovative programs, services and products to support its members' financial needs. Telhio offers 12 branching offices throughout central and southwestern Ohio and nearly 4,000 shared branching locations nationwide. Federally insured by NCUA.
###
For more information, contact: Angela Krile, Krile Communications at 740-974-3948, angela@krilecommunications.com