Additional
Vehicle Coverage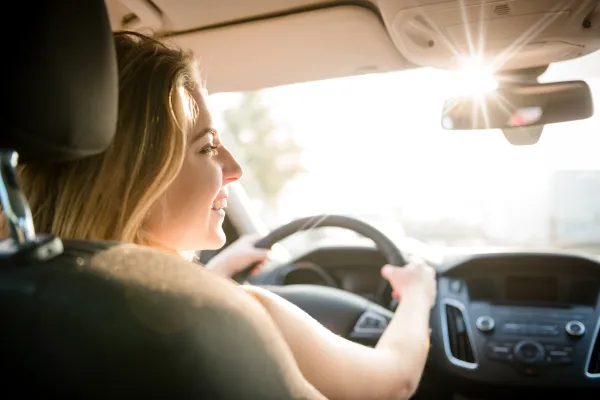 Additional Auto
Loan Services
Telhio makes sure to keep you and your vehicle moving, which is one reason why we offer services at a low cost that you can easily add to your monthly payment. Be sure to ask your Telhio representative about these options for your auto loan. Please contact us at 614-221-3233, then press 3 to ask any questions you may have regarding these products.

Services
Payment Protection Plan
Our payment protection plan can help ensure that your loan payments continue to be made when an unexpected life event happens that affects your income. Talk to a Telhio representative today to see if you qualify for this program.

Mechanical Breakdown Warranty
The cost to repair today's vehicles seems to grow daily, but you don't have to worry about the unexpected. A Mechanical Breakdown Warranty covers your vehicle beyond your manufacturer's basic warranty. This option is typically less expensive than dealer service contracts and is transferable to a new buyer.

Guaranteed Auto Protection (GAP)
Guaranteed Auto Protection (GAP) goes beyond your automobile coverage and is available to you at a reasonable cost. GAP offers you protection against financial liability you may be responsible for when there is a "gap" between what your insurance pays and the balance of your loan.

Mechanical Repair Coverage*
As vehicles get older and miles add up, the likelihood of repairs increases. Mechanical Repair Coverage can help you limit out-of-pocket, costs for covered breakdowns. To research, compare, and buy Mechanical Repair Coverage, visit ForeverCar.com or call 866-717-3795, where you can take advantage of:
Easy-to-use, 24/7 online shopping experience
Expert customer service through a dedicated call center
A convenient monthly payment plan that fits your budget
* Mechanical Repair Coverage is provided and administered by Consumer Program Administrators, Inc. in all states except CA, where coverage is offered as insurance by Virginia Surety Company, Inc., in WA, where coverage is provided by National Product Care Company and administered by Consumer Program Administrators, Inc., in FL, LA and OK, where coverage is provided and administered by Automotive Warranty Services of Florida, Inc. (Florida License #60023 and Oklahoma License #44198051), all located at 175 West Jackson Blvd., Chicago Illinois 60604, 800.752.6265. This coverage is made available to you by CUNA Mutual Insurance Agency, Inc. In CA, where Mechanical Repair Coverage is offered as insurance (form MBIP 08/16), it is underwritten by Virginia Surety Company, Inc. Coverage varies by state. Be sure to read the Vehicle Service Contract or the Insurance Policy, which will explain the exact terms, conditions, and exclusions of this voluntary product. MRC-2341946.1-1218-0121 © CUNA Mutual Group 2018